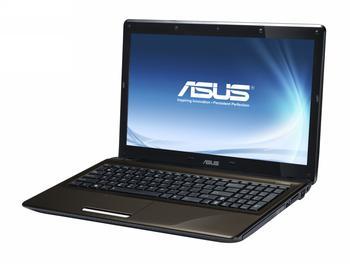 Their every move will be of concern to all sectors of society. Their views are enough to influence the changes and development of the entire industry. They are the top business people worshipped in the industry. Of course, these workplace elites are extremely demanding about office equipment. Business notebooks are necessary for them to carry out, so today the top choice for business people is the new ASUS BU400 Ultrabook, for your reference!

The laptops used by top business people must have excellent quality, and the ASUS BU400 business ultrabook is created using a very rare carbon fiber LCD casing, which better reflects the unique qualities of business people. The ASUS BU400 Ultrabook uses a full-body dark body with clear edges and corners, giving people a strong sense of pride and atmosphere, highlighting the temperament of business people. For the first time, the BU400's LCD casing is made of carbon fiber, which is more rugged than conventional plastics and metals, providing greater structural rigidity and rigidity, allowing important business data to be protected more safely. After professional testing confirmed that the carbon fiber material can withstand six times the pressure of the notebook computer power. This material was once used only in various military and civilian high-end fields. In the manufacture of aircraft, it is mainly used to create wings. Its ultra-light weight and superior strength are its significant advantages. Now applied to the BU400, it also shows the determination of ASUS to create exclusive business.

In terms of configuration, the ASUS BU400 is equipped with an Intel Core i5-3317U processor, up to 8GB DDR3 1600 MHz high-speed memory, hybrid hard disk mode supporting SSD solid-state drives and HDD plus mechanical hard drives, Intel HD Graphics 4000 Core Graphics and NVIDIA NVS 5200M dual-card switching (BU400V only).

Complete body interface, equipped with three USB3.0 interfaces, more efficient in large-scale data transmission, significant time savings. In addition, it also supports USB shutdown charging function, which can be used to charge mobile phones, tablet computers and other devices in the off state.

Business people's laptops often contain important office information, and the consequences are serious if they are lost. ASUS BU400 specifically provides business people with an optional worry-free service. It can provide comprehensive security control, enjoy the accompanying, through positioning, remote camera, computer screen shots, increase the opportunity to recover lost computer.

Buy ASUS Business Notebook, log in ASUS official website to download the latest client, you can experience the service.

In terms of after-sales service, we use the "very 3+1" approach to provide 3 years of global warranty plus domestic value-added services in the first year, and service centers are spread all over the country. Business product service line (5*9 hours) and 7x24 hours 400-600-6655 technical consultation.
RS485 is one of the the most widely used serial interfaces in SCADA, remote control and telemetry applications.
PufangTech`s Radio Modem provides an effective means for extending product lines. When using RS485 to link those wireless equipment, there won`t be any disruption to original devices.
Our integrated modem data solutions are as easy as sending modem data from a small sized controller or a serial port, and the PufangTech`s radio modem can handle all transmission and the process of reception. RS-485 Link can pass the data as well as receiving from the network in a low latency.
RS485 is one of the the most widely used serial interfaces in SCADA, remote control and telemetry applications.
RS485 Radio Modem,RS485 Radio Data Monitor Modem,RS485 Data Radio Modem,RS485 Standard GPRS Radio Modem
Shenzhen PuFang Technology Co., Ltd. , https://www.hytelus.com