China Economic Net Beijing on December 10, one year after another, shot again. Since October 2013, Suning has continued to increase investment since it acquired PPTV as its major shareholder with US$240 million. On the evening of December 10th, Suning announced again that it had increased its stake in PPTV to 64%, once again proved to the outside world that it had achieved multi-end integration of Internet retailing, and vigorously developed and laid out its determination and confidence in mobile, home and PC video terminals.
As the first retailer to implement O2O in China, Suning has made great strides in the transition to Internet retailing, and the effectiveness is gradually increasing. As of the third quarter of 2014, Suning's online sales increased by more than 50% year-on-year, and the comparable sales revenue under the line increased by more than 4%. . As Zhang Jindong, chairman of Suning Yunshang, recently stated, "The transformation of Suning has entered the straight from the corner, and every pore in the online and offline front desk is being fully internetized".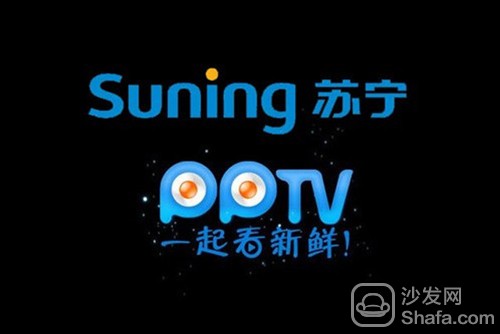 Suning increases PPTV shares by up to 64%
At this time, the importance of PPTV to Suning is emerging as Suning's partner to seize the multi-screen Internet portal. In fact, in the past year, Suning has continuously increased its investment in PPTV and has directly and indirectly invested more than several hundred million yuan. More importantly, Suning and PPTV's operating system has established a smooth coordination mechanism, and deep-level collaboration has been achieved in such areas as membership sharing, data communication, smart terminal development, and big data promotion.
At the same time, with the support of Suning, PPTV has entered a new track in its internal strategic positioning, competitive strategy, team building, and operation promotion—strengthening sports and variety production and operation capabilities, increasing mobile development, and deploying video e-commerce integration to enhance Visibility to users and value-added services to advertisers. The data shows that more than 150 million registered PPTV users, more than 1 billion PC client downloads, and 64% of mobile users. In addition, as of June 2014, the number of users covered by PPTV per day reached 42.64 million, and the average daily VV reached 280 million.
With the increase in shareholding, Suning's investment in PPTV will continue to increase. According to Fan Zhijun, chairman of the PPTV management committee, Suning will have no reservations about strategic support in terms of capital and resources. This is a challenge for PPTV to challenge itself and challenge. The strongest backing of any competitor. Fan Zhijun disclosed that in 2015 PPTV will continue to increase investment in video content, focusing on the film and TV dramas, sports events and self-made columns to fully exert their power to consolidate and strengthen their own advantages in content. For example, the largest explosion of PPTV's history in the history of the Internet, APP information and evaluation program APP, and the talk show Tian Wentao, which is presented in Dou Wentao's unique "Dou style," are among the best.
Through the comprehensive content strategy of "Film and Television + Sports + Self-Control," and further deepening the alliance with Suning, in 2015, PPTV will achieve leapfrog development in terms of industrial chain integration, multi-screen interactive experience, media content, and video open platform. Accelerate the evolution of the video industry landscape.
Recommended installation sofa butler Download: http://app.shafa.com/