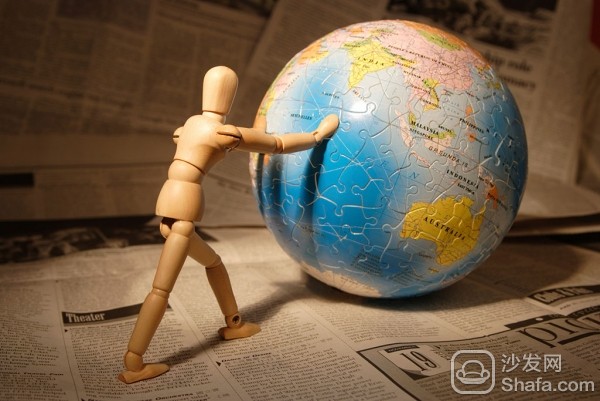 At the beginning of 2014, there was a signal that the domestic mobile phone market was about to be reshuffled. However, in the past year, no mainstream manufacturer had closed down, but it also forced many manufacturers to move toward the transition. The Internet model has become the mainstream trend of smart phones, and the expansion of overseas markets has become a new plan for mobile phone giants. The ups and downs of the year are ups and downs, and the shuffling of domestic mobile phones has not ended.
From the current point of view, after experiencing a year of fierce battles, various brands have revealed new actions in 2015. For example, Lenovo will launch a new sub-brand, millet Huawei will launch ultra-low-cost smart phones, Meizu also opened a new Sub-brands. It is not difficult to imagine that domestic mobile phones are also destined to be not easy in 2015. The author has boldly predicted that he will go through the year of reshuffling and what will happen to domestic mobile phones.
The domestic market is still the focus of domestic manufacturers
According to eMarketer's latest research report, the global intelligent machine inventory will continue to climb. Last year, the global number of smart phones was only 1.3 billion, which has grown to 1.6 billion this year. By 2016, the number of global smart machines will reach 2.16 billion. Unsurprisingly, China will become the main driving force for growth in the share of smart machines, which provides a greater market capacity for the domestic manufacturers of mobile phones with brand names, and the domestic market is still the main battlefield for domestic brands to stifle.
Judging from the actions of various brands in 2014, the price of around 2,000 yuan is still the hottest, but there is also a trend of rising to 3,000 yuan, and the fiercely competitive 1,000-yuan market will probably spread below 500 yuan. The death of 1999 yuan millet through the media released the millet 5 will give up the price signal, OPPO and vivo's flagship has already been around 3500 yuan, Huawei, Lenovo, Cool also have to raise to a higher price. In the low-end market, Huawei's millet rumors of 399 yuan smart phone is by no means groundless, just hit the dead pixels of feature phones and old phones, but in the absence of operator subsidies, brand manufacturers to achieve this price really is not easy. Of course, 1,000 yuan and 2,000 yuan is still the most intensive price range of models, a series of newly established mobile phone sub-brands 2,000 yuan shopping market, high with low price has become the most attractive weapon Kaishanbang Road.
Domestic mobile phone brands have successfully squeezed Samsung's position as the No. 1 in the domestic market. They may have to admit that the domestic mobile phone market is still not rational enough. The blind pursuit of configuration is extremely sensitive to price, and mobile phone manufacturers are catering to users more. The consumer psychology, instead of relying on word of mouth and quality to win the favor of users. The domestic mobile phone market, which is frequently used by black horses, is destined to be calm in the next 365 days.
Entering overseas, blocking and long
The entire Chinese IT community is considering how to export overseas, especially for mobile phone companies. ZTE Huawei chose to take the hard-won pair of US and European markets first, but more manufacturers chose South American and Asian markets. Different routes, the reality is also not very different, with a word to describe the overseas road of domestic mobile phone brands, it is a road and long.
The most controversial case recently was Xiaomi's suspension of sales in India. Patent warfare and security have become the biggest stumbling block for domestic mobile phones to enter overseas markets. Take Xiaomi's case, because Taiwan's privacy portal has been frequently blackened, and India's patent charges against Ericsson have been reported, rapid domestic mobile phone brands have suddenly leaked their own shortcomings in overseas markets. Of course, even years of Huawei and ZTE have been repeatedly investigated by the U.S. government for security reasons. Compared with Samsung, HTC and other brands, the overseas road of domestic mobile phones seems to be even less smooth. Of course, the performance of domestic brands in overseas markets is also worthy of recognition. For example, ZTE's "anti-hand basket" prepaid market makes it the fourth largest mobile phone manufacturer in the United States with a market share of nearly 8%; Xiaomi entered the Indian market for less than four months and its sales volume has already Breakthrough of 500,000 units; Lenovo acquired a foothold in overseas markets through the acquisition of MOTO; OPPO, vivo, Jinli and other brands in Southeast Asia market is booming.
It cannot be overlooked that some manufacturers regard overseas markets as a means of marketing and improve their brand image by showing their number of overseas stores and entering the country. I do not comment on this, but when the domestic market is always saturated, South America and Southeast Asia and South Asia market is clearly more potential than the domestic market. However, according to the development of domestic ideas to lay the overseas market fear is not a long-term plan, Xiaomi rely on buying in the Indian market, but the tree is a big move, for millet and other domestic mobile phone manufacturers should reflect on their overseas strategy. Now domestic mobile phones are all in their own hands, and domestic mobile phones are basically in a weak position in the patents. To go out and get one to be beaten, it is better to unite and twist into a rope, and it is unanimous. Otherwise, the case of Xiaomi is not the first one. One will not be the last one either.
The advantages of domestic mobile phones should not be limited to price
The rise of domestic mobile phones has been endorsed by many people. Anyway, a series of figures in sales volume is worth our collective intoxication. However, the fundamentals, in addition to the price advantage, domestic smart phones are still competitive?
The most ironic is Putin's donation to Yo Jinping of a Russian-branded mobile phone YotaPhone 2. As a digital product underdeveloped Russia, with a dual-screen mobile phone attracted the attention of countless Chinese netizens, and as a frequent national glory The phone is tepid. YotaPhone 2's production and production are all in China, excepting the ink screen, there is almost no bright spot in configuration, and the price is far more than that of the domestic mainstream mobile phones. On the other hand, domestic mobile phone manufacturers have shown off their configuration, workmanship, and optimized systems. After some hype, the only thing that attracts users is price. Of course, some manufacturers are also trying to take the differentiation route to change the reality of the homogenization of domestic mobile phones. However, more manufacturers focus on the market share, and the price war will follow suit.
For domestic manufacturers to talk about the brand premium may no longer be meaningful, after all, in the prevailing situation of the shuffle, most of the mobile phone manufacturers take the Internet model no one is willing to take sales joke. Judging from the recent launch of a series of mobile phones, domestic manufacturers are not weak in product design, even the old Luo's hammer can do a fairly good job, domestic brands in product efforts should not be underestimated. There is no advantage in the fear of becoming a label that domestic mobile phones are difficult to tear off in the short term.
The prices are advantages and disadvantages for domestic mobile phones. Ericsson's patent fees in the Indian market are already a lesson. Once patented and unpredictable policy restrictions are imposed on Chinese mobile phones, domestic mobile phones can become effective after they become effective overseas at a low price. Whether to continue the low-cost dividend or a question mark. It is hoped that domestic manufacturers will play steadily in a relatively blank overseas market, and should not rely too much on price advantages to make domestic mobile phones worthwhile.
The domestic mobile phone manufacturers relying on imitating or borrowing from them have not yet formed a domestic pattern. In the future, they will face more competition from international brands. The shuffling may have just begun.
Recommended installation sofa butler Download: http://app.shafa.com/